Pancake Load Cell
LCF510
Description:
Model: LCF510
Features:
1. Capacities (t):5 to 50
2. Compact structure, easy to install
3. Low profile, spherical designing
4. The capacity of anti¬-deviated load is very strong
5. High comprehensive precision, high stability
6. High quality alloy steel with nickel plating
7. Compression load cell
Applications:
Be suitable for the fields of Truck scales, Rail scales, Ground scales, Heavy capacity Platform scales, hopper and tank weighing, Testing machines.
Specifications:
Rated Load

t

5,10,25,50

Rated Output

mV/V

2.0±0.0050

Zero Balance

%R.O.

±1

Comprehensive Error

%R.O.

±0.03

Non-linearity

%R.O.

±0.03

Hysteresis

%R.O.

±0.03

Repeatability

%R.O.

±0.02

Creep/30 minutes

%R.O.

±0.03

Compensated Temp. Range

‌℃

-10~+40

Operating Temp. Range

℃

-20~+70

Temp. effect/10℃ on output

%R.O./10 ℃

±0.02

Temp. effect/10℃ on zero

%R.O./10 ℃

±0.02

Recommended Excitation Voltage

VDC

10

Maximum Excitation Voltage

VDC

15

Input impedance

Ω

770±10

Output impedance

Ω

700±5

Insulation resistance

MΩ

≥5000(50VDC)

Safe Overload

%R.C.

150

Ultimate Overload

%R.C.

300

Material

Alloy Steel

Degree of protection

IP66

The length of the cable

m

6m(5t, 10t),13m(25t, 50t)

Wiring code

Ex:

Red:+ Black:–

Sig:

Green:+ White:–
Dimensions(in mm):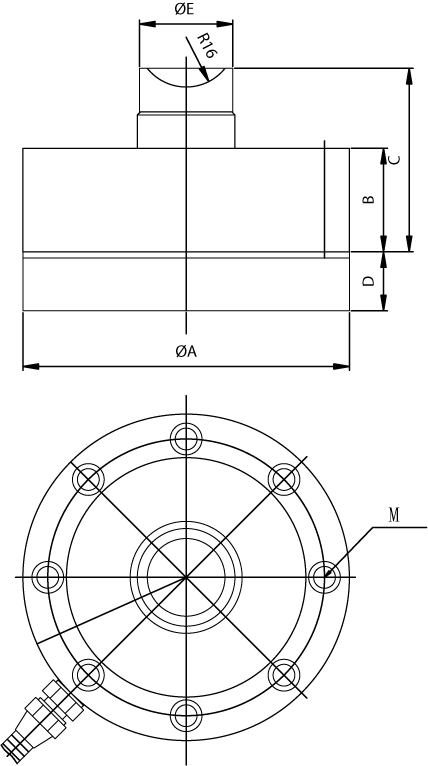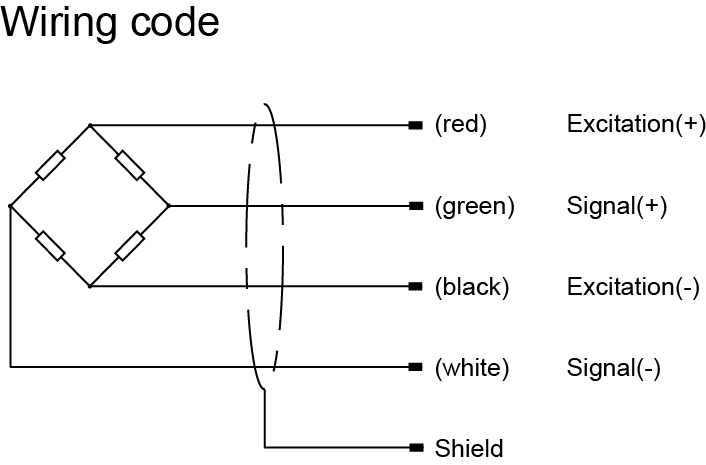 Sorted by industry
Contact Us
Contact: China tension meter manufacturer BETTEN Technology
Phone: 13911001672
Tel: +86-24-24754482
E-mail: info@betten-tech.com
Add: Shenyang Shenbei International Science and Technology Cooperation Industrial Park