Tension Sensor
Description:
Model: HLT
Features:
1. Capacities (kg): 10 to 100
2. Resistance strain measurement method
3. The level of water-proof reaches IP65
4. Internally generated calibration signal
5. Compact structure, easy to install
6. High comprehensive precision, high stability
7. High quality alloy steel with nickel plating
8. Stainless steel material is available
Applications:
Be suitable for measuring the tension that plastic film or tapes exert on the guide dollars of the machinery used to coil them.
Specifications:
Rated Load

kg

10,25,50,100

Rated Output

mV/V

1 ± 0.1%

Zero Balance

%R.O.

±1

Comprehensive Error

%R.O.

±0.3

Compensated Temp. Range

‌℃

-10~+40

Operating Temp. Range

℃

-20~+70

Temp. effect/10℃ on output

%R.O./10 ℃

±0.03

Temp. effect/10℃ on zero

%R.O./10 ℃

±0.03

Recommended Excitation Voltage

VDC

5-12

Maximum Excitation Voltage

VDC

15

Input impedance

Ω

380±10

Output impedance

Ω

350±5

Insulation resistance

MΩ

≥5000(50VDC)

Safe Overload

%R.C.

150

Ultimate Overload

%R.C.

300

Material




Alloy Steel

Degree of protection




IP65

The length of the cable

m

3m

Wiring code

Ex:

Re:+ Black:–

Sig:

Green:+ White:–
Dimensions(in mm):

Installation: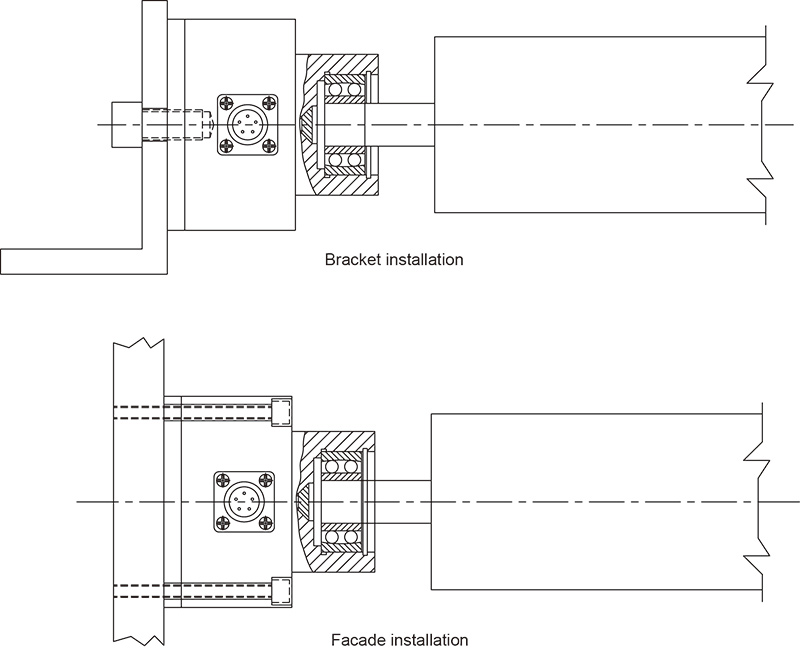 Wiring Code: